Newsletter. Legislation, COVID-19, HR. Workplace Recap. September 22, 2022
Newsletter. Legislation, COVID-19, HR. Workplace Recap. September 22, 2022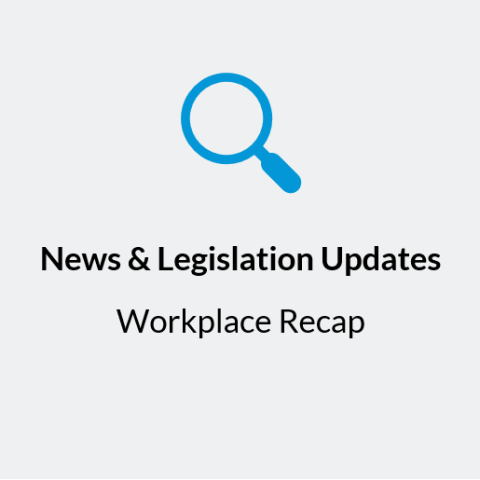 Sarah Visca | Sep 21, 2022
Below are the key COVID-19, Legislation and HR updates.  Aug 23 to Sep 21, 2022..
---
Legislation Updates
Ontario
Ontario scraps mandatory five-day isolation rules for people with COVID-19
Ontario has scrapped its mandatory five-day isolation rule for individuals who test positive for COVID-19 as part of an "all respiratory virus approach" to an expected rise in general illnesses in the fall. More
BC
New barrier-free accessibility rules take effect in B.C.
Beginning Sept. 1, 2022, more than 750 public-sector organizations will start establishing accessibility committees, accessibility plans and public-feedback mechanisms as required under the new Accessible British Columbia Regulation.
These organizations include school districts, post-secondary institutions, public libraries and local governments.  More


COVID-19 vaccination requirements for health-care system workers remain in place
In order to protect the province's most vulnerable and the overall health-care system, COVID-19 vaccination requirements for health-care system workers continue to be in place.
Consistent with current provincial health officer orders, health-care system workers will continue to be required to be vaccinated with a primary COVID-19 vaccine series, unless they have obtained an exemption from the provincial health officer (PHO).  More
---
Covid-19
Ontarians aged 18+ eligible for Bivalent COVID-19 booster dose
Bivalent Boosters Available to Vulnerable Populations Immediately, All Ontarians Aged 18+ Eligible Starting September 26.  More
Bivalent booster rollout to Albertans 18+ begin Sept 21
Starting on Sept. 21, appointments for the bivalent COVID-19 booster vaccine can be booked, with vaccine administration also beginning on Sept. 21.  More
BC Fall booster doses, bivalent vaccine available soon to BC'ers
People will soon be able to get better protection against COVID-19, as the Province rolls out the new combination bivalent vaccine through its fall booster program.  More
---
HR News
2022-09. Mental health claims soar by 75 per cent
Canadian insurers paid out $580-million in mental-health claims through individual and group health benefit plans last year – a 75-per-cent increase from 2019 that the industry is attributing to the strains of the pandemic.  More
2202-08. Canada lost 40,000 jobs in August, 3rd monthly decline in a row
Canada's economy lost 40,000 jobs in August, enough to push up the jobless rate by half a percentage point, to 5.4 per cent, Statistics Canada reported Friday.  More
---
Case Law Round Up
New!  HR Toolkit customers login and access new Case Law Round-up portal. Follow the banner.